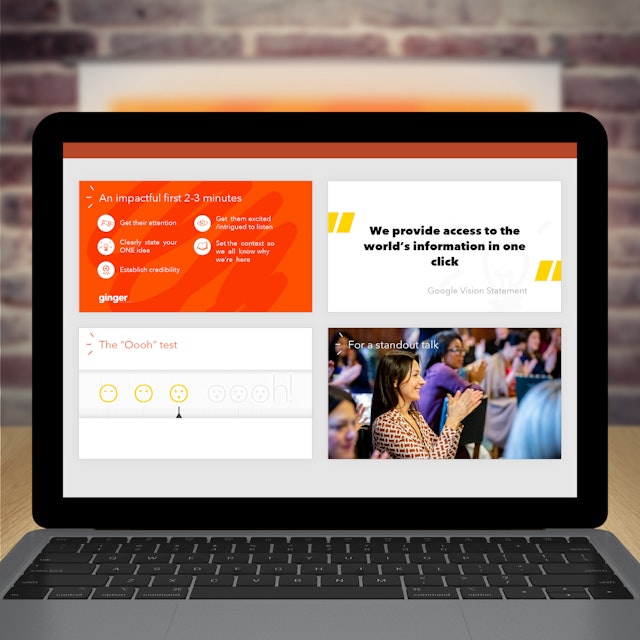 Ginger Training Slides
Ginger asked us to revamp the slides they use for their public speaking training sessions, which needed to match the high level of professionalism they stand for.
We produced a new template and then applied it immediately to the slides for their next session, staying faithful to their brand and content. Ginger are the experts, but public speaking can be scary: so both authority and friendliness had to come across in the design.