For its 10th year issue, we redesigned the annual magazine of the Global Sustainability Institute (GSI) at Anglia Ruskin University.
The magazine, "So What?", gives students, educators and the public access to cutting-edge sustainability research, presented in a highly accessible and engaging format. The issue could be read on campus in 2020 and is available online.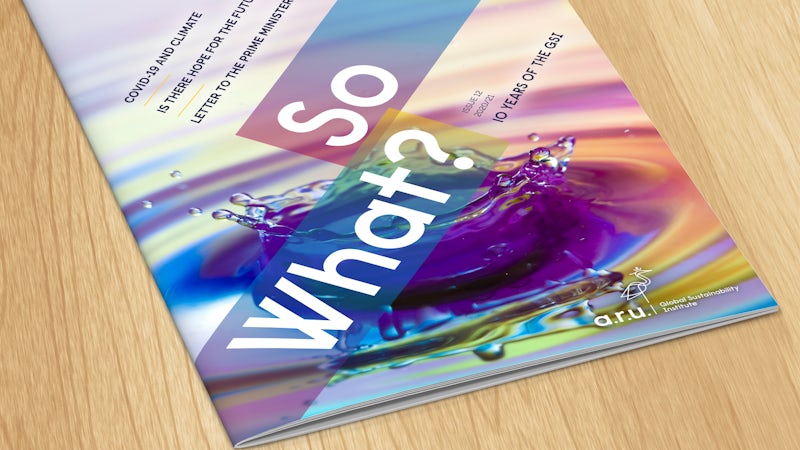 :
More than meets the eye
While primarily functioning to catch the eyes of passing students, and provide an appealing first impression, the cover design is also deeply symbolic. Each individual's contribution to sustainability may be a drop in the ocean, but – as quoted from Mother Teresa on the inside cover – "the ocean would be less because of that missing drop."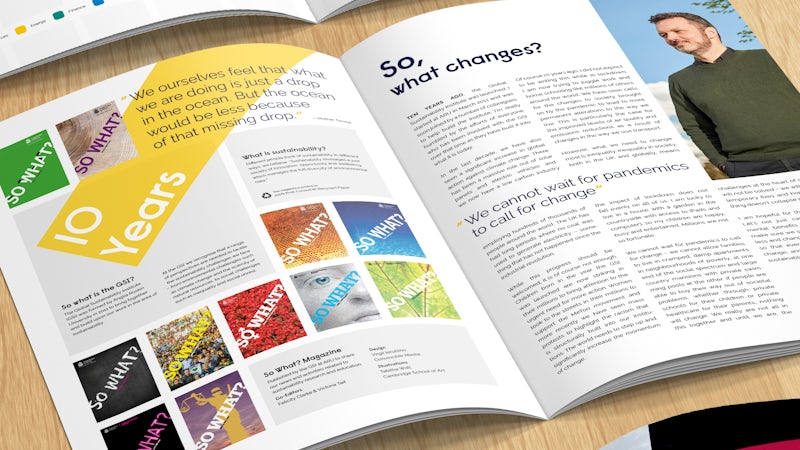 :
Dynamic layouts to entice the reader
For the 10th Anniversary redesign, we developed a highly fluid layout approach that allowed text and imagery to playfully intermingle, creating more dynamic and interesting spreads. Retaining the signature diagonal title treatment, we extended this concept to text and graphics throughout the magazine to further develop a distinctive style. As the 10th Anniversary issue, the cover design also created a link between all previous issues, by reflecting the rainbow of colours used across them.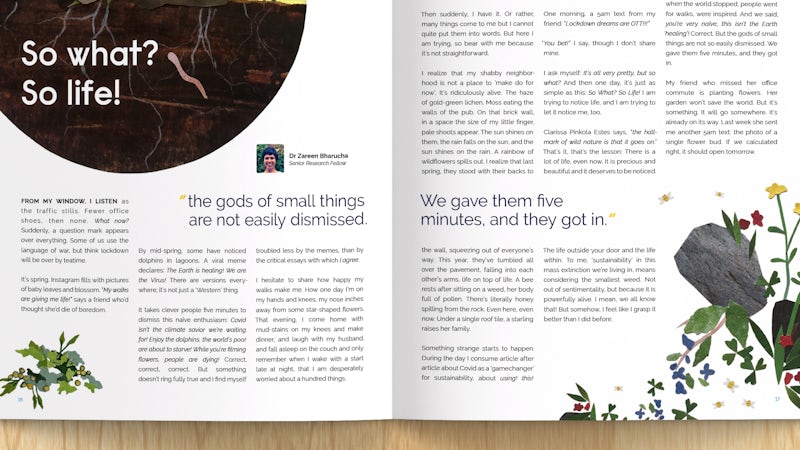 :
Readable and attractive typography
The core of any magazine is of course its content. A new typographical approach was developed, with clear and readable fonts reflecting ARU's modern brand. Despite the seemingly liquid layouts, all text was constrained to a rigid column and grid system that provides a pleasing reading experience.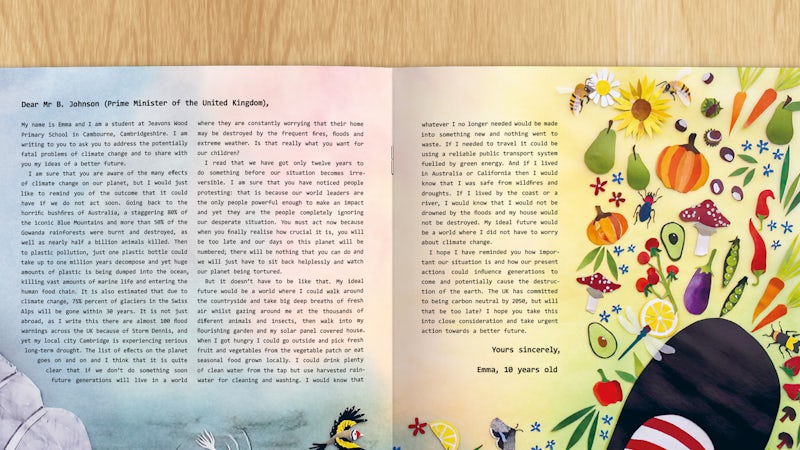 :
Original artwork bringing ideas to life
This issue of "So What?" was greatly enhanced by the art of Tabitha Wall. Several spreads were designed that seamlessly integrated her illustrations with the surrounding text, so that the story plays out across the page as the reader progresses.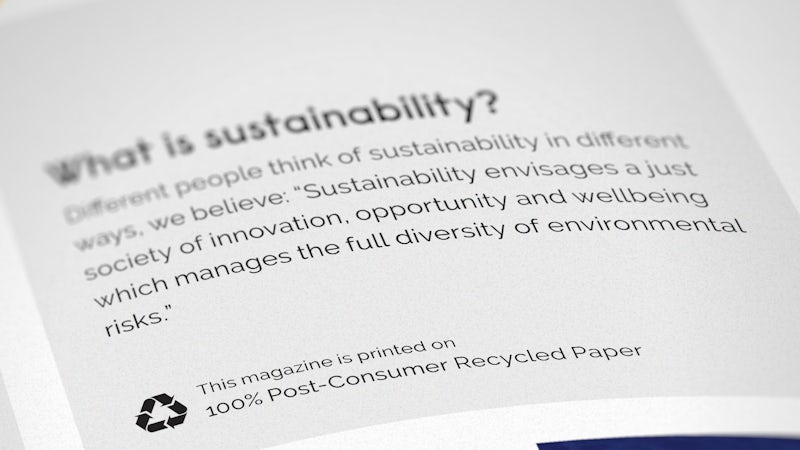 :
High quality, sustainable printing
In addition to digital publication, a print run of 1,000 was produced for campus distribution. We worked with our ISO14001-certified printing suppliers to source an environmentally and socially responsible 100% Post-Consumer Recycled stock. We then printed lithographically (using vegetable inks). The result looked and felt great, while minimising the magazine's carbon footprint.