We provide a full social media service to The Oak Bistro, one of Cambridge's top restaurants. Through Facebook, Instagram and other platforms, we've enhanced their brand and attracted new customers.
Photoshop Retouching

:
The big-budget look... through digital enhancement
Shots taken in-house provide a stream of up-close, day-to-day images. We adjust, retouch and enhance these in Photoshop, to give them the look of a traditionally orchestrated, high-end photoshoot. These images then form the heart of the Bistro's social media content, showing off their food, wine and ambience.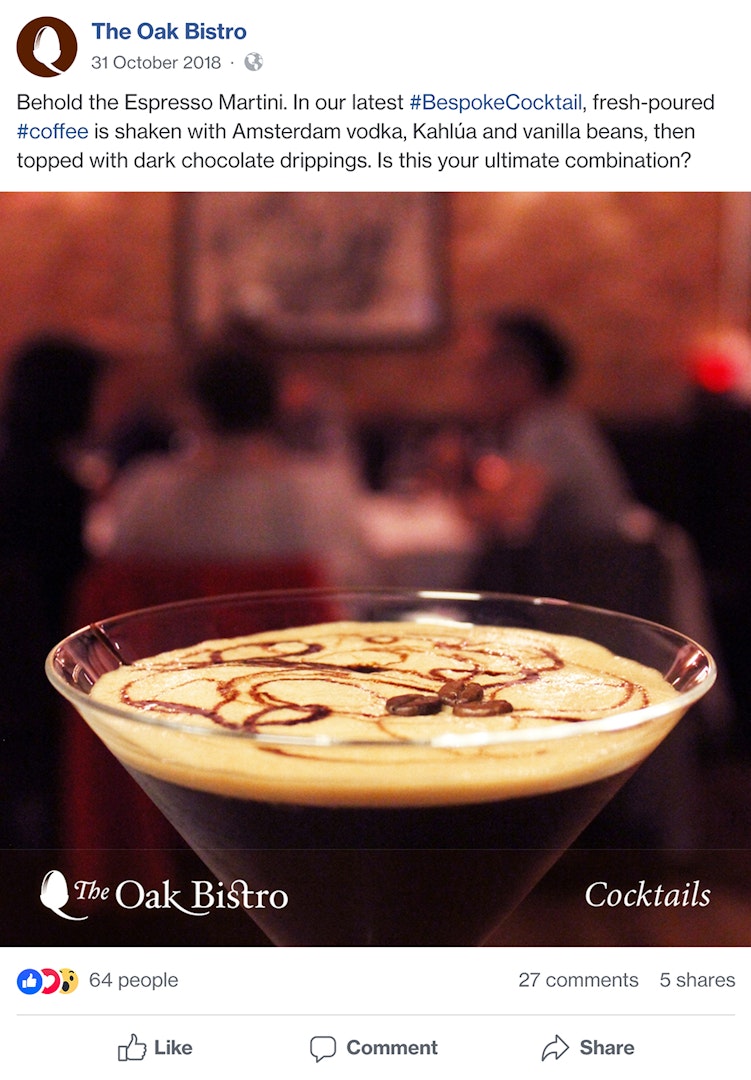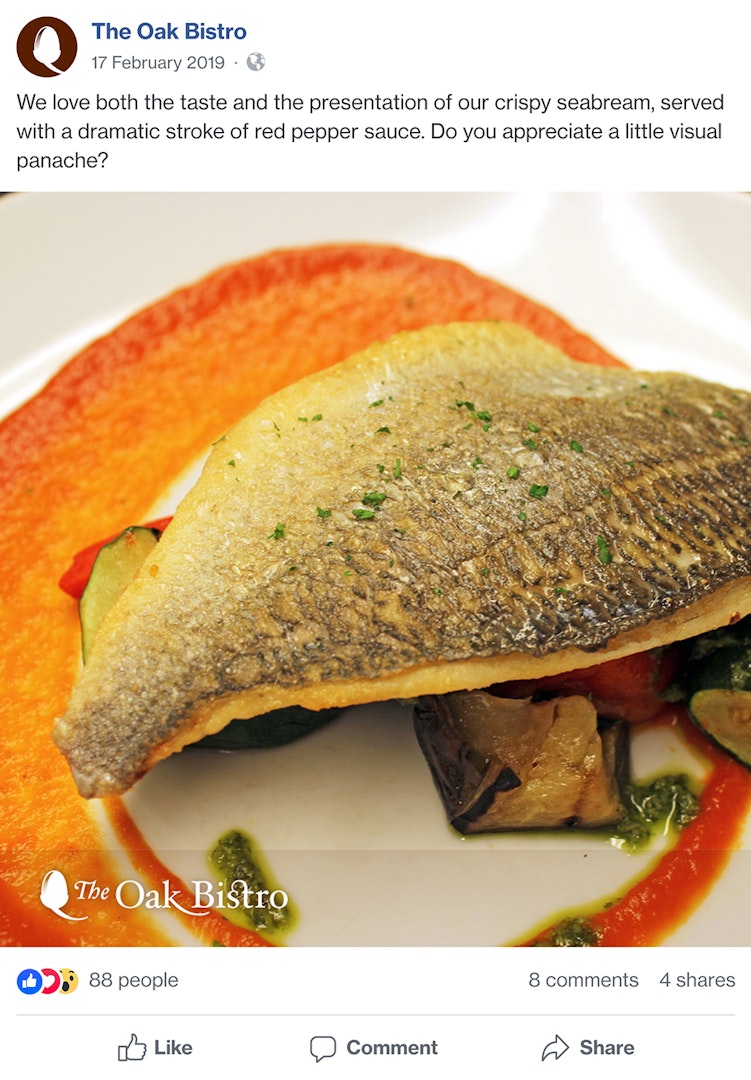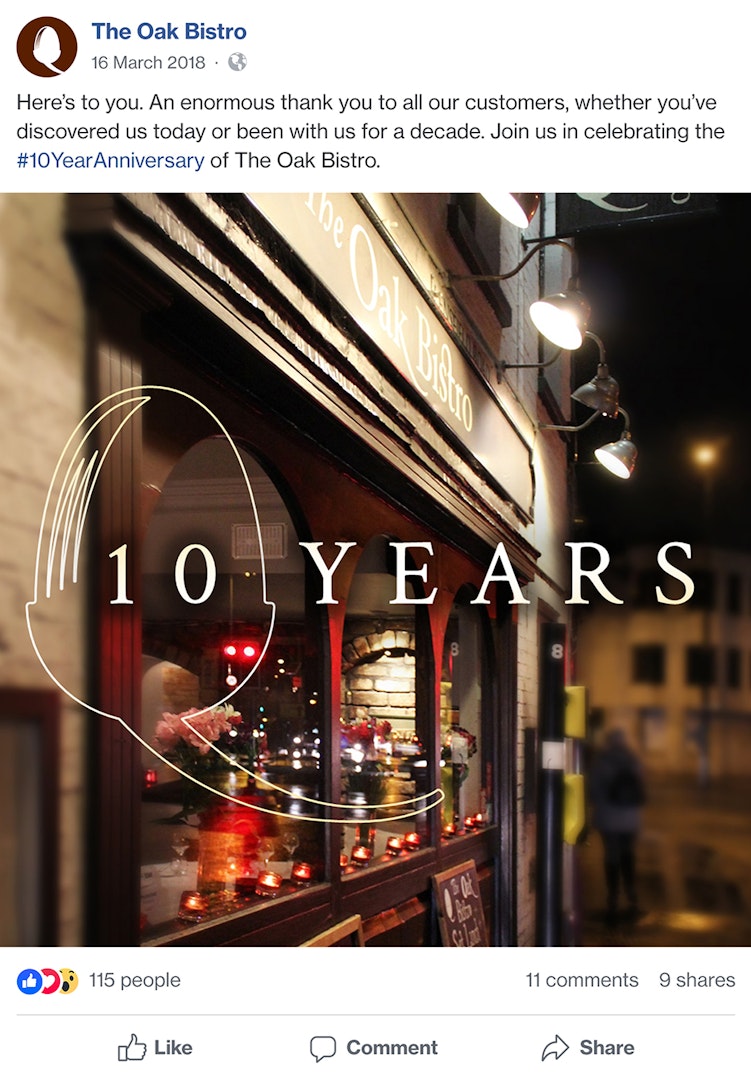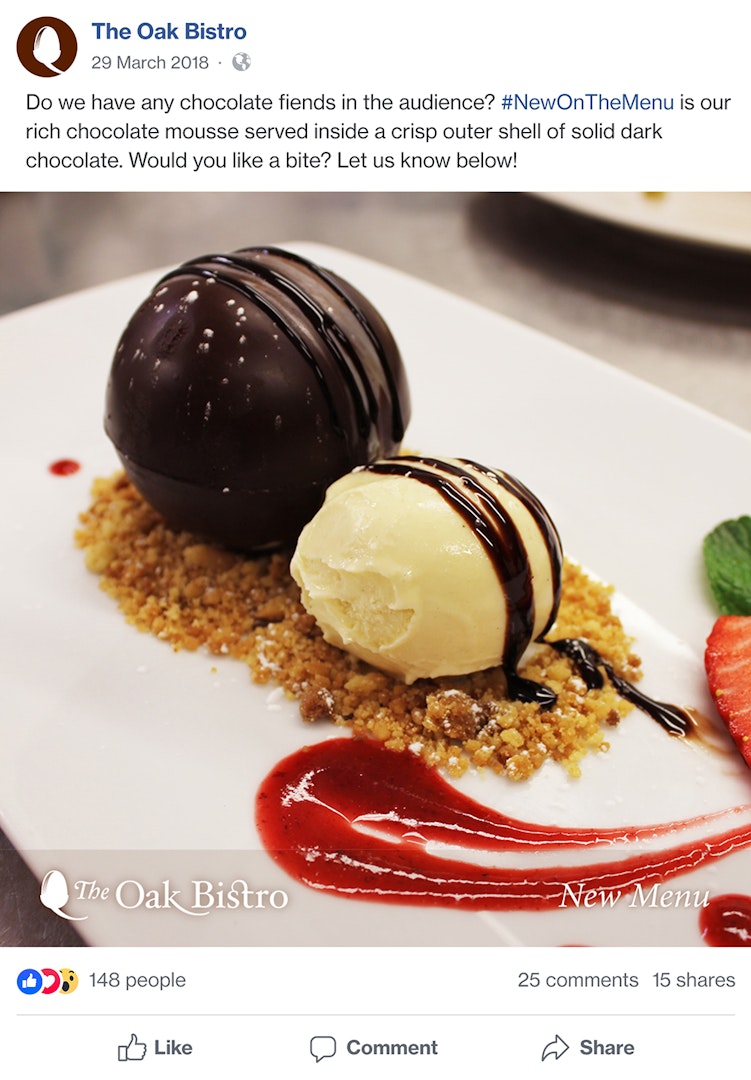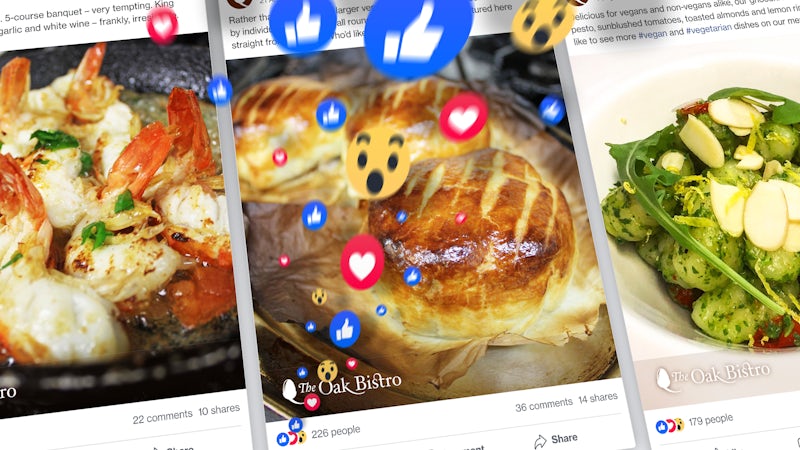 Copywriting

:
Engaging the audience with delectable description
We put equal effort into crafting the words that go along with each social post. The post text is carefully written to engage followers, encourage sharing and interaction, and inspire an appreciation for what the Bistro has to offer.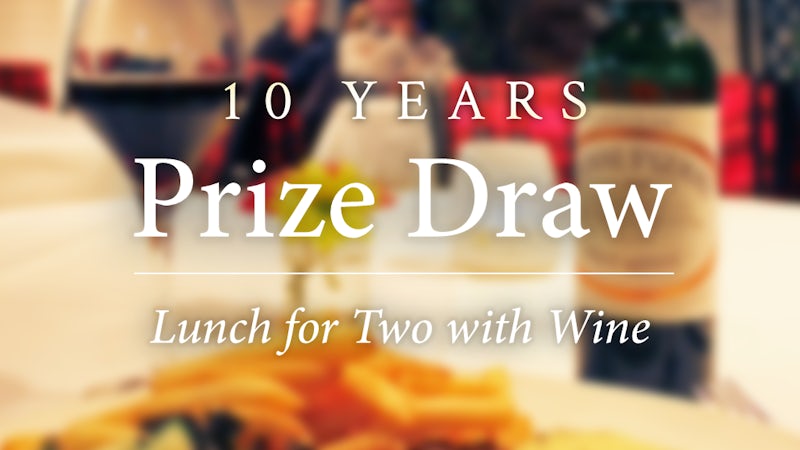 Community Management

:
Building a community of satisfied customers
We also handle the day-to-day interaction with customer messages and comments, as well as the administration of prize draws and other kinds of special events. We uphold the Bistro's brand tone, and maintain consistent professionalism, to offer customers a positive and personal brand experience.
It is an absolute pleasure to work with Convincible. They are very hands-on, understand our Cambridge restaurant brand and are always respectful of our requirements. A great marketing partner.

Owner, The Oak Bistro